Calling all Colorado Journalists: you're invited to join the colorado news collaborative
COLab, the Colorado News Collaborative, is a network of more than 145 news organizations and 180 journalists across Colorado who are working together.
You can think of COLab as a statewide media resource hub and ideas lab that serves all Coloradans by strengthening high-quality local journalism, supporting civic engagement, and ensuring public accountability. We work together on stories that none of us could report alone, and COLab provides resources and training to strengthen the outlets that support this work.
As a journalist in Colorado, you are eligible to participate.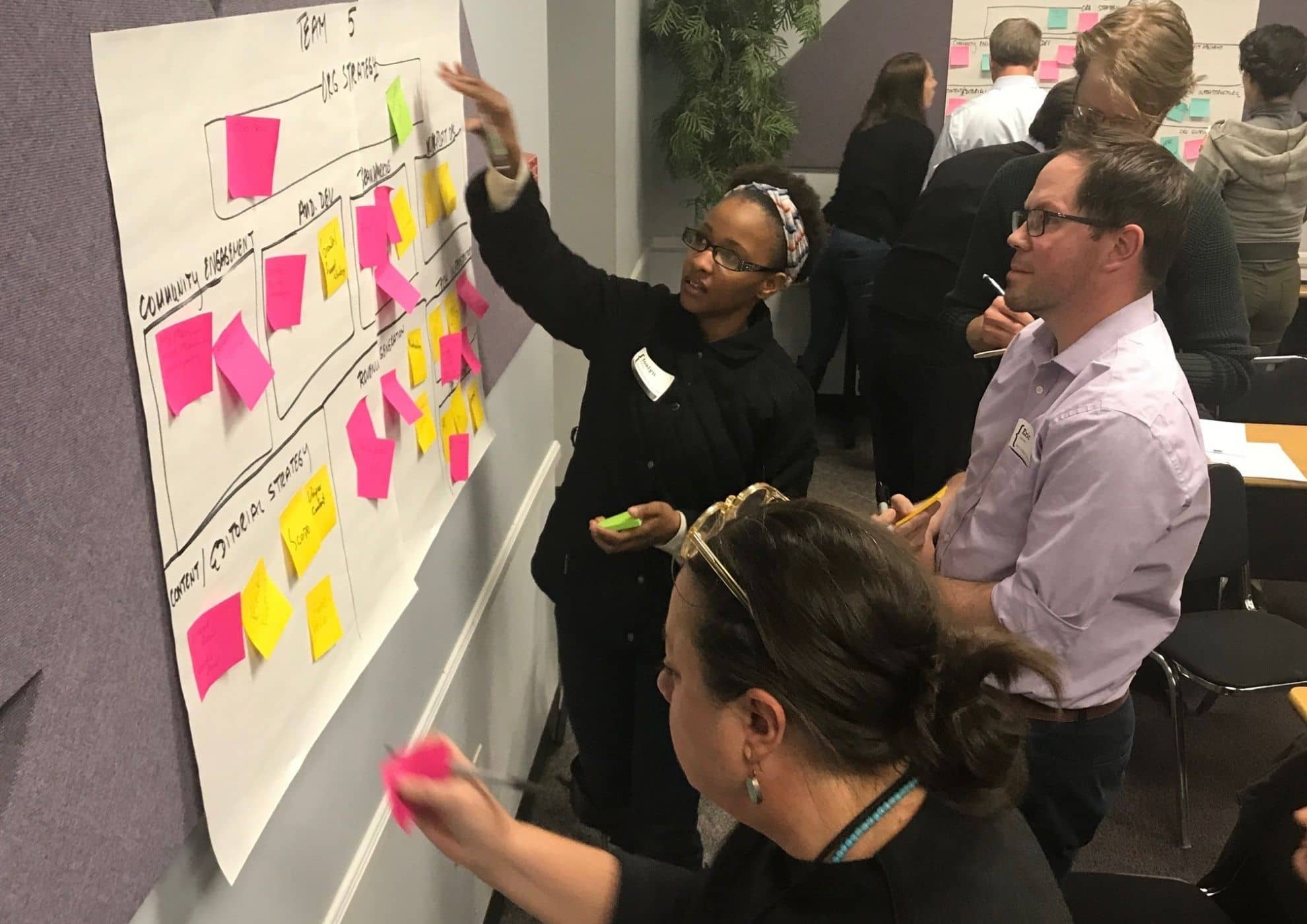 NEWSROOM JOURNALISTS
We would love to have you and your news organization represented, and invite you to join us. It is simple – and free!
If you're ready to join now, sign up here. 
Want to know more about what we offer? 
Colorado journalists working for trusted news outlets are eligible to participate in our programs, trainings and weekly meetings with COLab partners and are invited to propose reporting projects for collaboration, either with other outlets or one-on-one with our news team. Join us for: 
Information about COLab partner collaborations.
Planning updates about journalism projects we're working on together.
A weekly COLab newsletter with resources and opportunities, including the latest collaborative projects, research, and personal and professional development.
A weekly COLab Planning Meeting. 
Opportunities for collaboration and training with our veteran, award-winning News Team.
Participation in the COLab Slack workspace, with access to the main planning/sharing channel, Misinformation Watch Colorado; Follow the Money Colorado; Diversity, Equity, and Inclusion Working Groups; Journalist Funding; Journalist Trainings; and more.
Access to the AP's StoryShare platform, where newsrooms post stories they want to share and download stories they want to use. (Note: To be eligible to use StoryShare, you must be covered by media insurance.)
JOIN
FREELANCE JOURNALISTS, EDUCATORS & STUDENTS
As a freelance journalist covering state or local news in Colorado, or a Colorado-based journalism educator or student, you are invited to join COLab. It is simple – and free!
If you're ready to join now, sign up here.
Want to know more about what we offer?
Colorado freelance journalists, journalism educators and students are eligible to participate in select networks and communications channels, and get connected to training and job opportunities. That includes:
A regular COLab newsletter with updates on our latest projects
Participation in select channels of the COLab Slack workspace, with access to the following channels:  Freelancers, Educators and Students;  Diversity, Equity, and Inclusion; Funding, Resource and Opportunities; Journalism Jobs; and more.
Notification of funding and training opportunities available to freelance journalists and journalism students
COLab's freelancer directory, under construction, which will allow newsrooms to connect with freelancers who fit their specific needs. Sign up now to be notified when this directory is set to launch (sometime in early 2021). It's a great way to connect with news outlets across the state.
JOIN