There are times when she does not recognize herself. Who is this cautious woman whose heart hammers when she hears her kids cough or when the latest national political outrage pops up in her social feeds despite her best efforts to avoid the news? Who is this woman who dreads going out?
***
"It's horrible, just horrible, the ways drought can affect the human mind … You can smell the dirt. You can feel it in your nose and sinuses. You can see how everything's so brown, so dead all around you. You can feel how it's all so depressing."
***
Eddie Kemm found the pool table early in the pandemic. It was the second one he had scouted after the governor's order shut down the bars — including Kemm's favorite pool hall — in late March. When the halls went dark, so, too, did a significant part of the social life of an 81-year-old man who lives alone. It was like an amputation.
***
Dear reader,

Meet Elizabeth Torres, Jimmy Brown and Eddie Kemm, three fellow Coloradans, each from different generations and backgrounds, but all living in one way or another with anxiety or depression, as so many of us are now or long have been.

As one therapist told us, even before the pandemic, and before the widespread job losses, the civil unrest, the fires and drought and divisiveness of this year's election and its aftermath, many of us were already living with too much stress, like brimming cups. It didn't take much to send those cups tipping, for our anxiety or depression or both to come pouring out. They just spill in different ways at different times for different people.

Those differences intrigue us, and prompted us to propose "On Edge," a series on the ways so many people are hurting now in a state with an already overtaxed behavioral health care system, and one that has never has been particularly strong in the let's-talk-about-our-feelings department. The project is a collaboration with our network of media partners, which is now more than 100 newsrooms strong, Over the next two months it will be appearing in one form or another in newspapers, on web sites and on radio and TV stations throughout the state.

Our collective goal is not to bum you out nor to ask Coloradans en masse to swallow sadness. Rather, we hope the series breaks through a sense of aloneness and isolation many people feel when facing mental health challenges. We also hope it will inspire conversations, both private and public, throughout the state, especially in communities, workplaces, friend circles and families that don't normally talk about these issues.

From a news perspective, we see no issue more pressing than the ways so many Coloradans are on edge.

We'll be launching the series with a primer on mental health in Colorado that will appear Sunday on COLab's new website, in The Denver Post, and in news outlets across the state. Our profiles, intimate ones, of Elizabeth, Jimmy, Eddie and a dozen other Coloradans will follow over the next eight weeks. So, too, will come news stories, video interviews and diaries, commentary and public events from our news partners who, like the people we all cover, have been grappling with some heavy stuff of their own this year.

"On Edge" is about all of us, from the seemingly strongest to the seemingly most vulnerable among us, our commitments to each other, and the extent to which we as individuals, families, communities and a state are willing to push some of our most tender, yet terrifying buttons by talking about what all too often isn't discussed.

If this work speaks to you, please support it with a Colorado Gives Day donation before midnight Tuesday, Dec. 8. You can schedule your contribution now, and it will be matched dollar for dollar up to $50,000, thanks to generous donors and foundations. It is a gift not just to enable our reporting and the work of our colleagues in the burgeoning news resource hub and ideas lab that is the Colorado News Collaborative, COLab. It is also a gift to the larger network of newsrooms statewide partnering with us and, most importantly, to the millions of Coloradans who directly benefit from in-depth, collaborative coverage of some of the toughest and most pressing issues of this painful time.

Thank you for reading and for sticking with us in the eight months we've gradually folded the nonprofit Colorado Independent's operations into the creation of COLab and the pursuit of its loftier mission. Please take good care of yourselves and each other.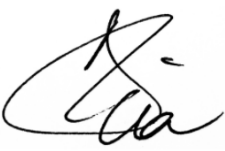 Susan and Tina
COLab News Team
This post was sent as a letter to our email subscribers on Dec. 4, 2020. Join our email list to learn more about COLab and the work we are doing.