Dear reader,

Our slogan here at COLab is "Better News for All Coloradans." We talked a lot about what we mean by "better" before adopting the phrase more than a year ago. We're talking about it now as we prepare for a series of events next week led by Black Coloradans that we not only hope you will join, but also will be challenged and inspired by.

"Better" means stronger local news. Stronger local news means a lot of things. It means resources: training for staff and management, money for higher pay. It means being smarter about how we do the journalism and how we run the business. In an ideal world, "better" means newsrooms with more journalists. It means those journalists reflect the communities they serve. It means a closer connection and deeper understanding of those communities. It means unflinching coverage that questions how power is wielded — by whom, upon whom, to what end — outside newsrooms. But it also means the same unblinking gaze must turn inward to examine power dynamics within newsrooms and how those dynamics affect who is hired, heard, and helped as well as what is covered, how it is covered and when.

"Better" is a promise to work together to create needed change. But it also holds within it a question: What does it take to become better?

Early this year, a small group of Black Coloradans — community members and journalists— took up that question. Later, a group of Latinx Coloradans would do the same and next year will bring similar gatherings of Indigenous and Asian residents.

But the work began among Black Coloradans who answered the call put out by News Voices: Colorado, a collaboration among the Colorado Media Project, Free Press and COLab. News Voices' ask was direct: What do we need to do to improve access to trustworthy news and information for Black residents throughout the state?

That such an invitation was extended at all implies an understanding that lasting change, meaningful change, the change that creates "better" news cannot be made without community buy-in and leadership. And that buy-in and leadership cannot take root unless newsrooms are willing to be more transparent, more accountable and more willing to share power with communities. Change cannot flourish unless newsrooms are honest about their roles in harming — and there is no other word for it — Black communities through coverage that engendered demonization and disinvestment.

And so the Black Voices working group sought tangible ways for communities, philanthropy and newsrooms to acknowledge and address the harms and to serve and reflect the needs, realities and concerns of Black residents.

These conversations took place in the aftermath of the police killing of George Floyd and the uprisings that lifted into greater public consciousness Elijah McClain's death at the hands of police and paramedics. They took place as the pandemic continued to exact its disproportionate toll upon Black residents. The conversations saw a constant dance between cynicism and optimism. But they were fruitful. In the end, the Black Voices working group came up with five recommendations for action, the heart of its report, "'The time is right now:' A call to action from Black Coloradans for anti-racist and just local news."

We invite you to join Black Voices working group members and others throughout next week to talk about the recommendations.

More work lies ahead. Urgent work. Overdue work. Work to help deliver on the promise of Better News for All Coloradans.

We look forward to seeing you throughout next week.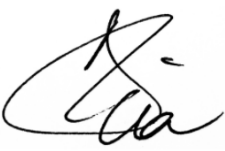 Tina Griego
This post was sent as a letter to our email subscribers on Thursday, September 16, 2021. Join our email list to learn more about COLab and the work we are doing.
The Black Voices Working Group is a collaboration among the Colorado News Collaborative (COLab), Colorado Media Project and News Voices: Colorado, a project of the national nonprofit Free Press. The Black Voices Working Group is the first of several working groups focused on communities of color. Watch next for the Latinx Voices recommendations. COLab, in partnership with CMP, will convene groups with members of Asian American and Pacific Islander (AAPI) and Indigenous communities in 2022.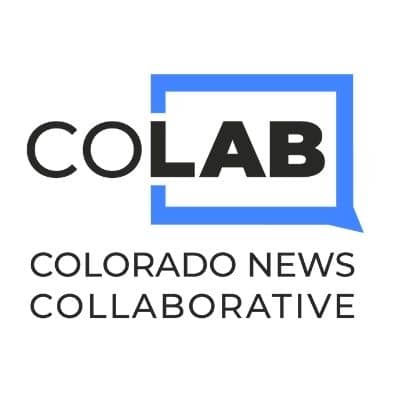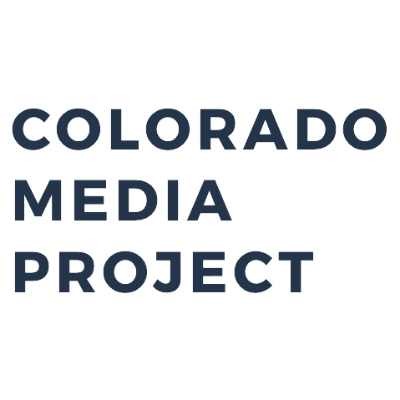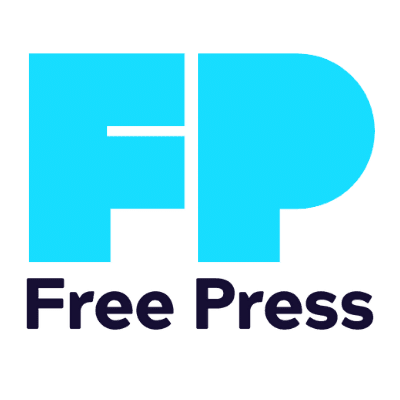 Monday, Sept. 20: A message from Black Voices. Working group member and instructor at Young Aspiring Americans for Social and Political Activism (YAASPA) Tashan Montgomery and New Voices: Colorado Manager Diamond Hardiman make the powerful case for holding local media accountable for its harm to Black communities as a prerequisite to change. Don't miss their blog post on the Free Press website.
Tuesday, Sept. 21 from 5:30 p.m. to 7:30 p.m. MST: 'The Time is Right Now' for Black Voices community conversation. Four working group members will discuss the recommendations in depth followed by a conversation about how communities and philanthropy can put them into immediate action. Be sure to sign up for this virtual event here.
Wednesday, Sept. 22 at 12:30 p.m. MST: Free Press Live featuring Colorado's Black Voices. Free Press, a nonpartisan organization fighting "to give people a voice in the crucial decisions that shape our media," and the home of other News Voices projects, will host a Facebook Live event with News Voices: Colorado manager, Diamond Hardiman, about the overall project.
Thursday, Sept. 23: COLab Black Voices Partner Presentation. COLab staff will facilitate a conversation with partners across the state to delve into the recommendations and discuss how to change their own newsrooms. If you are a Colorado journalist and not yet a partner in COLab, you can sign up here.
Friday, Sept. 24: Community Spotlights and a call to action. Tune into COLab's Facebook page and Twitter to learn how Black-serving and -led community organizations are already answering the calls to action made by the working group — and how you can join the effort.
To join the Colorado Black Voices Working Group or to receive more information about this work, click here.