Dear reader,
Journalists receive lots of letters. Our inboxes and mailboxes are often full of news tips, requests for coverage and input from readers about what we write, what we don't write, our word choices and even our punctuation.
But last week, COLab received a letter of a different sort that I want to share with you.
It is from Priscilla Waggoner, who was editor of the tiny Kiowa County Independent when two sheriffs officers fatally gunned down 39-year-old Zach Gifford after a routine traffic stop one year ago this month.
The Independent has no full-time reporters. It lacked the staff and skills to investigate a shooting local officials didn't want covered. Determined to understand and expose how a minor traffic stop turned fatal, Priscilla reached out to the Colorado News Collaborative's Susan Greene, who has experience covering excessive police force. The two spent 11 months – even after Priscilla left The Independent to work at a bigger paper in Alamosa – digging deep into Gifford's killing, the officers who pulled their triggers, the local sheriff who seemed to have so little control over his staff, and a community loathe to hold anyone accountable.
The result: "Three Bullets to the Back," an investigative story that last month ran in The Denver Post, The Colorado Sun, 9News and other outlets throughout the state, including the Independent, whose owner had been leery of publishing such a controversial article about her community.
"Theoretically, the decision to cover such an important, complex story should never be in question for a local newspaper. But, as I discovered, reality doesn't always jibe with theory. In a small and closely connected town, delving into a story that might expose an uncomfortable truth was not welcomed by all. And, from the publisher's standpoint, coverage could have serious financial ramifications. That, plus the sheer weight of the silence, could have easily smothered the story," Priscilla wrote.
She described her 11 months working with Susan as "nothing short of transformational."
"I learned how to uncover a story. The importance of listening – really listening – and verifying what's learned. To be aware of my own biases and preconceptions, even when – or especially when – I didn't know I had them. I learned persistence was crucial in asking questions and, when no answers came, to find other ways to get information."
She also described the processes of writing the story with Susan and having it edited – line by line, word by word – by COLab's Tina Griego.
"I learned what it looks like to 'sculpt' a story and that each word matters. I learned to respect the skeptical reader, to anticipate their questions and doubts and make sure they're addressed. I learned, whenever possible, to link to source material so that, whatever conclusions the reader ultimately draws, at least he or she had direct access to the facts."
Waggoner credits COLab for teaching her "what it means to have the stamina, the confidence and the courage to be an advocate for informing the public, wherever it may lead."
"It's no exaggeration to say that working on that story…changed me. It changed my life. And I have to believe the publishing of the story changed the town, even if only by the empowerment that comes with having those questions they were too reluctant to ask finally answered in print."
"Three Bullets to the Back" achieved two of COLab's journalistic goals: Covering important news in the wide swaths of our state that have effectively become news deserts because they don't have the capacity for in-depth accountability journalism, and training and mentoring local journalists in the process so they can apply investigative skills to all their reporting. We are as thrilled to learn we have made a difference in Waggoner's life and progress as a reporter as we are to know we've made a difference in the lives of Kiowa County residents who, like all Coloradans, deserve quality, in-depth news about their community's most important stories.
We send our condolences to Zach Gifford's family on this anniversary of his killing and hope to ensure nobody dies at the hands of law enforcement in Colorado without a close examination of what happened.
This is the impact you make by supporting COLab with your nonprofit donations. Please give today so we can expand our indispensable work.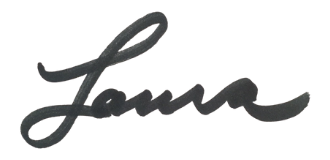 Laura Frank
This post was sent as a letter to our email subscribers on Tuesday, April 20, 2021. Join our email list to learn more about COLab and the work we are doing.